Nicole Kieley's Campaign Website
Nicole Kieley commissioned me to build her website for her bid for Mount Pearl city council. Her website was built to connect with her constituents in a way that reflected her value.
Clean Cut Kitchens Website
Dion's small cabinetry business has been growing in leaps and bounds and he required a way to showcase his work while opening up a channel for communicating with customers.
GSalon
Gee is an artist when it comes to hair which meant could could not afford to waste time managing appointments by text message and paper pad. He required an automated solution for appointment booking.
NAPE Blackhorse Hockey League
NBHL was hosting stats on a service that was sunsetting and required a quick transition to something new. They needed a way to manage rosters, schedules, scores, stats, standings, and news announcements.
Github Projects
Angular Local Storage
An AngularJS module for handling local storage interaction with cookie fallback for older browser.
https://github.com/grevory/angular-local-storage
Doge Ad Blocker
A fun ad replacement extension for Chrome that would replace all the ads on the page with funny doge memes.
https://github.com/grevory/doge-ad-blocker-chrome-extension
Squirdle
A Wordle knock-off for guess the composition of a pokemon team.
Bootstrap File Input
Converts HTML file inputs to look like normal Bootstrap buttons circa v1.
https://github.com/nandomoreirame/bootstrap-file-input/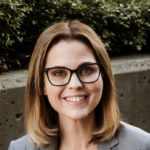 "Greg ensured folks were informed, engaged and interested in my platform while extending my public reach beyond door to door."
Deputy Mayor Kieley, Mount Pearl City Council